Walk & Cycle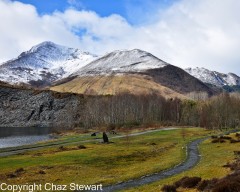 Lochaber is marketed as the Outdoor Capital of the UK, and whilst Ballachulish is at the southern edge of Lochaber, it is still a great base for outdoor activities. There are a vast variety of walks on offer, from the easy strolls around the quarry and shore here in the village, to the challenging Munro Mountain summits and ridges found just a few minutes drive away in Glen Coe. Walks from the village also climb the glen and lead through to Duror, or Elleric in Glen Creran, whilst the stiff climb from the quarry up to the top of Am Meall is rewarded with some stunning views.
For cyclists, Ballachulish is conveniently located on a spur of the NCN78 cycle route which will eventually connect Campbeltown to Inverness. For now it is possible to cycle from the village out to Cuil Bay at Duror, 9 miles away, or follow the cycle route to Glencoe Village, from where the minor road to the Clachaig Inn can be taken, or a more challenging route is the circuit of Loch Leven via Kinlochleven on the B863. Bike hire is available in at Crankitupgear in Glencoe village.
Local Walking Groups
There are a number of Local walking groups if you would like company when out walking, or just to help you find your way around. In addition to the Ramblers, there are local Step it Up Groups.
Step it Up Highland & Step it Up Further provide health walks to enable people in the Highlands to achieve better physical health, improve mental wellbeing, attain a healthy weight and enjoy some company, while enjoying the beautiful natural environment we have in the Highlands. All walks are free to attend and are led by trained walk leaders.
In brief, they have a short (usually about an hours) walk on a Friday and a slightly longer and more challenging one, on a Monday. Both start at 10.00am at the Ballachulish Tourist Information Centre where there is ample parking and return via a local café for a drink and a blether.
For information about the organisation, please see their Website, or contact Paul Selby on 01855 821030 or simply turn up at the Ballachulish Tourist Information Centre to meet & walk with them.
 Walk Ideas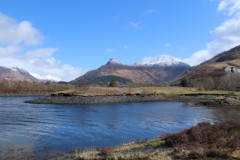 There are already a significant number of websites available giving detailed information on walks and cycle routes in the area, so for more information use your favourite search engine, or visit one of the following: